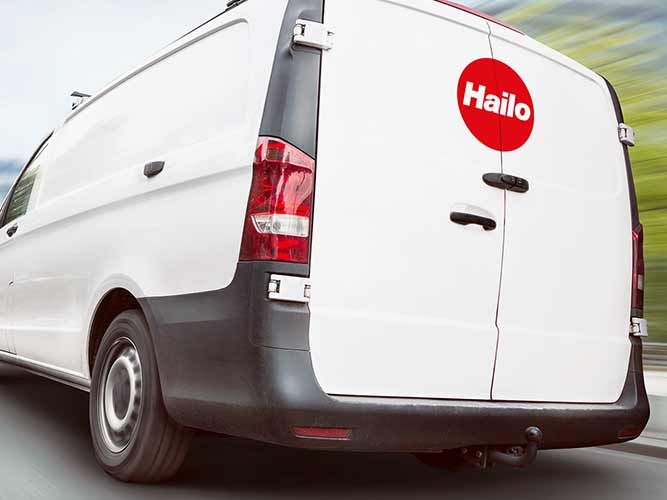 Delivery
Please refer to the respective product description for the delivery time. Residential orders are delivered by UPS or FedEx. Larger commercial orders will be delivered by LTL service.
*** Unfortunately, we cannot deliver to PO Boxes.***
For shipping items ( ladders from six steps/rungs or taller) we require your telephone number during the purchase transaction, so that the carrier can arrange a delivery date with you. If you do not provide us with this number, we cannot guarantee timely delivery.
We only deliver by dispatch. It is not possible for local pickup.
Shipping costs

Country of delivery

Up to 6 treads

6 treads and taller

Delivery destinations

US

$0.00
(Economy shipping)

$50.00

Continental US
(Canada, Hawaii and Mexico excluded)

Return
You have the right to return HAILO products within 14 days of purchase. The consumer will bear the direct costs of returning the goods if no longer needed, which can be returned by parcel service and US mail. Unless the item arrived either damaged or defective. If this is the case, please contact customer service.
We would be pleased if you contacted our customer service in written form before returning goods:
E-Mail: orders@hailo.us
Our office hours
Monday - Friday 9am - 5pm.
Return address
Hailo USA Inc.
Returns Dept.
14500 Lochridge Blvd. STE K
Covington, Georgia 30014
Special offers
These are a limited number of fully functional residual items and special articles. Delivery is only possible while stocks last. We ask for your understanding.
Payment options
We offer the following payment options in our shop: