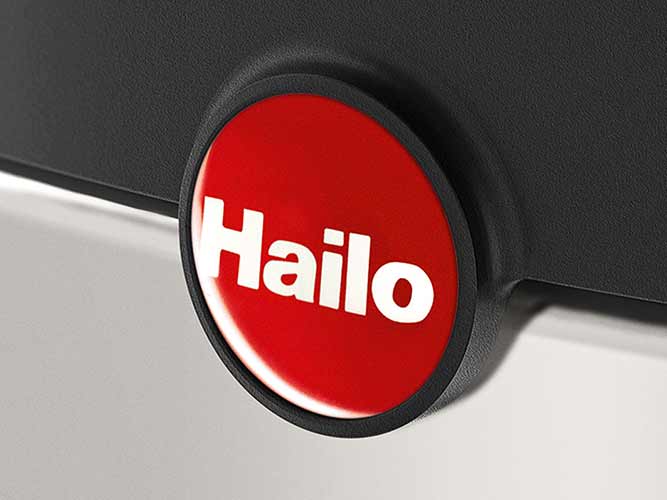 About us
Since its inception in 1947, HAILO has remained fully dedicated to making work safer and more enjoyable for DIY enthusiasts, tradespeople, and many other professionals. We continuously develop and optimize our product range to provide superior, time-tested products. Whether for domestic or professional use, our innovative products now set the standard for the whole market.
HAILO has been recognised as a "Brand of the Century" since 2007. One of the reasons for this is that, as the inventor of the aluminium household ladder, we have had a decisive influence on this product area and, as a result, HAILO is still synonymous with ladders today. Tried and tested millions of times over in day-to-day use - anyone who says ladder means HAILO! Our trademark is the red HAILO dot. This stands for top quality and ease of handling. We apply these values to all our products, business areas and processes. This is our claim. You can rely on it.

Award-winning design
We constantly ask ourselves how we can make it safer, easier, and more convenient to work in the home and garden. As a result, we've created groundbreaking household equipment, including aluminum ladders, waste management systems, and odor-free bins.