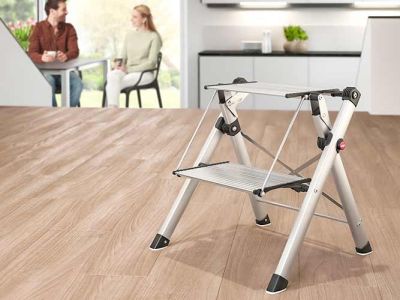 Comfort folding step
MK80 ComfortLine
Folding step: compact and convenient.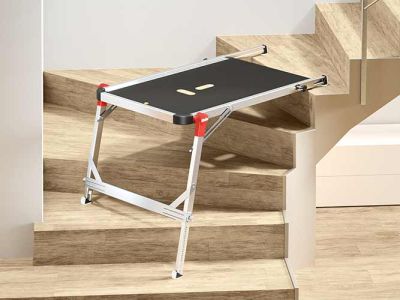 Stairs platform
TP1
The safe and innovative solution for renovating and decorating in stairwells.
Step stools
Reach new heights safely with HAILO step stools. Whether you want to hang a picture on the wall or store your laundry on the top shelf, our versatile aluminum and steel step stools are the perfect solution. Our two-step and three-step stools are designed for you to fold and store them at your convenience. The time-tested design means that you can rest assured that our step stools are both safe and comfortable to use. Easy to store and use, your HAILO step stools will soon become an indispensable household tool.
Use cases for step stools
Discover some of the use cases and possible combinations of our step stools!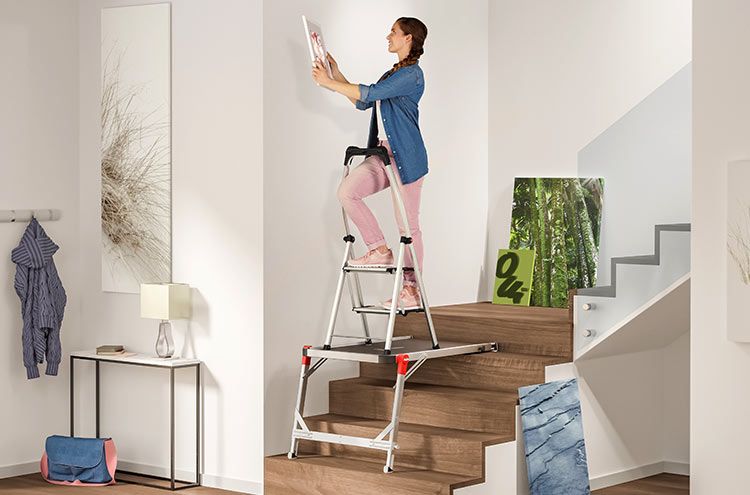 HAILO TP1 stairs platform for home redecorations
Designed for step stools and platform stepladders with up to 4 steps, this stairs platform is ideal for safe, comfortable jobs on the stairwell. Its robust design with a sturdy aluminum frame system allows the TP1 to turn every stepladder and step stool into an easily accessed platform for renovating and decorating jobs. The high load capacity-enabling ( up to 330 lbs) tool tray helps you to work with professional tools.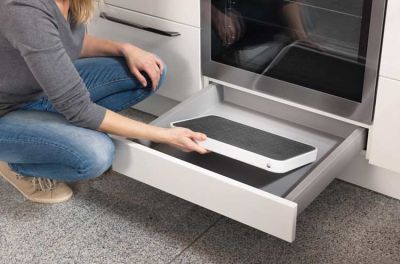 A reliable helper in your home or office kitchen
Despite their wide steps, our step stools can be stowed in very small spaces. Their low depth makes our lightweight aluminum ladders an unobtrusive part of the home, and they fit it in almost any niche – whether they have two or three steps. This makes our step stools the ideal companion for your kitchen.
Features of our step stools
Our step stools have an impressive range of features to ensure safety, versatility, and compact storage.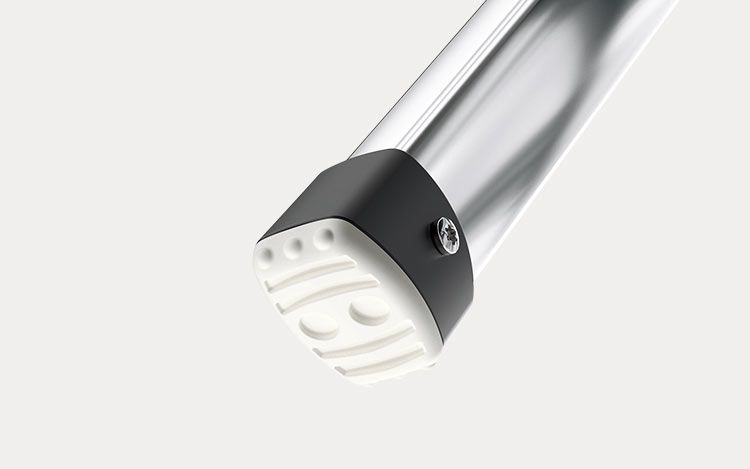 Feet with soft grip soles
Some of our step stools models have soft-grip soles on their feet. The safety feature ensures the ladder won't slip. Step stools with soft-grip feet are ideal for smooth floors and are safer to use on a range of materials, including parquet, carpets, and tiles.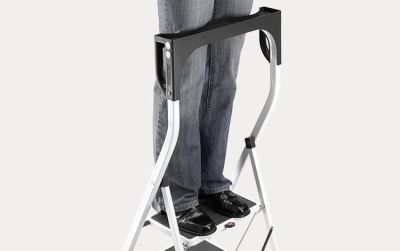 Safety bar
Certain step stools come equipped with high safety bars. These bars offer an extra tool for stability so that you can stay balanced while using our ladders. Safety bar step stools are perfect for those who want extra stability and reassurance, knowing they can grab the bar at any time.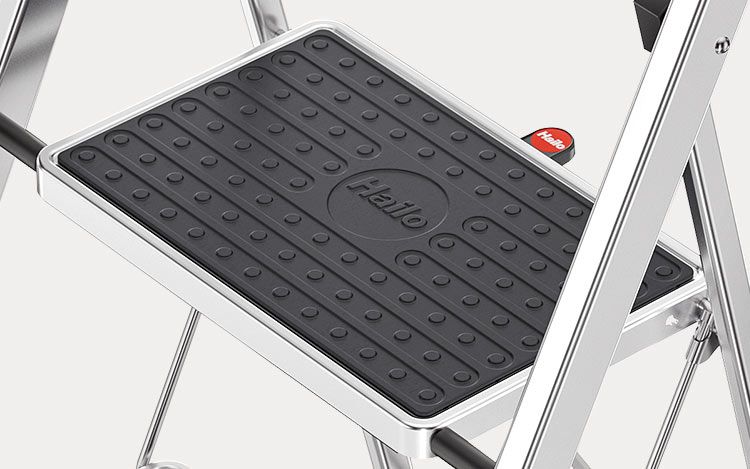 Extra large steps
For your safety and peace of mind, some of our step stools feature extra large steps. These extra large steps make our step stools safer and more comfortable to climb and stand.