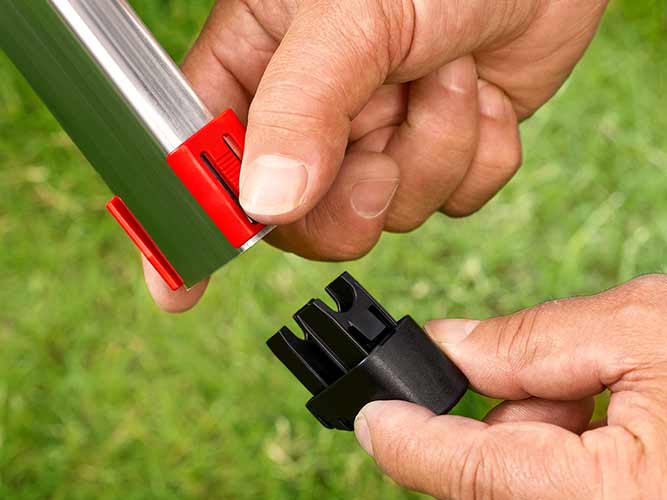 Replaceable foot set
EasyClix Garden
Replaceable feet for HAILO stepladders for optimum stability, especially on soft ground.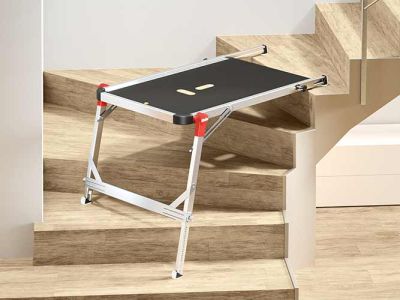 Stairs platform
TP1
The safe and innovative solution for renovating and decorating in stairwells.
Accessories
At HAILO, we believe our products should be as flexible and versatile as possible, depending on your individual needs. For ladders, we offer a range of accessories that make your work, and our products, even more fun. Here you can find exchangeable feet for stepladders or a practical stair platform for HAILO folding steps and stepladders with up to four steps. Why not take a look at our accessories and see for yourself.

More details about our accessories
Our folding steps and stepladders make cleaning and maintaining your home and garden easier. If you'd like to adjust your ladder, our accessories can be safely integrated with their features.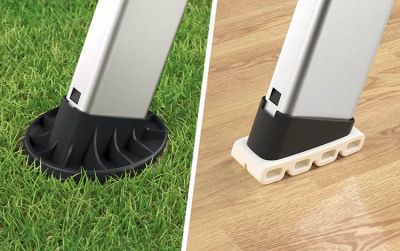 HAILO EasyClix foot exchange system
In addition to the feet already fitted to your HAILO ladder or stepladder, we have two other options through our EasyClix foot change system. Our EasyClix Living feet are ideal for indoor use. Gentle on your floor, these feet offer extra grip so that you don't slip. If you're using your ladder outdoors, our EasyClix Garden feet are ideal. They keep you safe and stable by preventing your ladder feet from sinking in on soft ground like grass and mulch. We provide a storage system so that you can easily store your EasyClix feet on the underside of the work platform, making it more convenient to change and store your ladder feet to adapt to different surfaces.